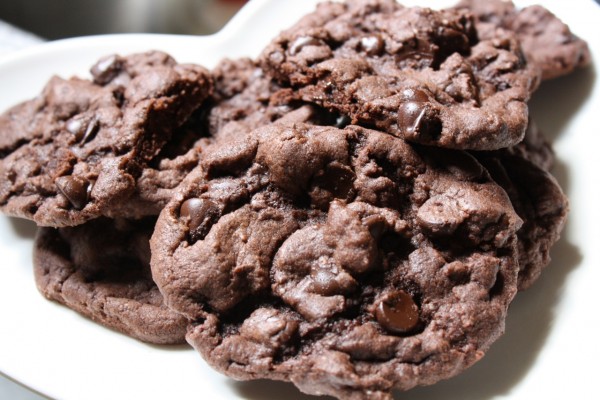 The cookies our eldest baked many times for her Egg Substitute science project. The cookies we whip up quite often for a treat. The cookies with ingredients that are easy to keep on hand in the Cook Box.
The main ingredient is a cake mix. You know these are a favorite because I've been using this Southern Living recipe since 1995. Attributed to Marie Davis of North Carolina, she says, "it's a great way to have three to four dozen cookies in half an hour."
(the flecks you see in the cookie above are the flax seed egg substitute)
Double-Chocolate Cookies
1 (18.25-ounce) package devil's food cake mix with pudding
1/2 cup vegetable oil
2 large eggs (we use egg substitute. Flax seed was the best for this according to science project taste tests)
1 cup (6 ounces) semisweet chocolate morsels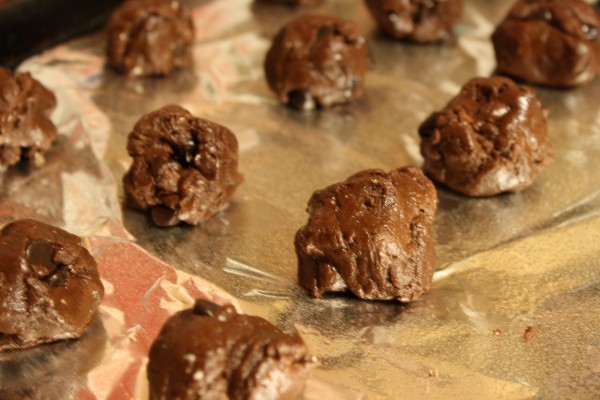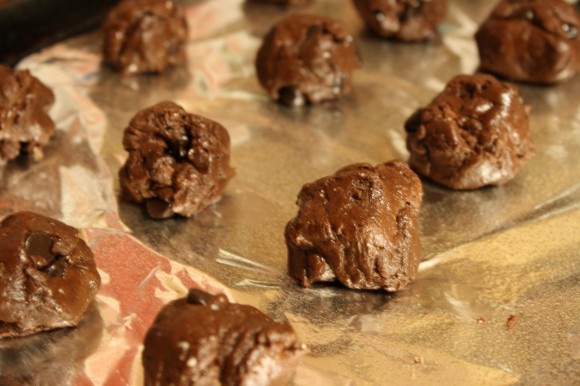 Combine first 3 ingredients, and beat at medium speed with an electric mixer until blended. Stir in chocolate morsels.
Drop dough by rounded teaspoonfuls about 2 inches apart onto ungreased cookie sheets.
Bake at 350 degrees for 10 minutes. Cool cookies on cookie sheets 5 minutes; remove to wire racks to cool completely.
Yield: 3 dozen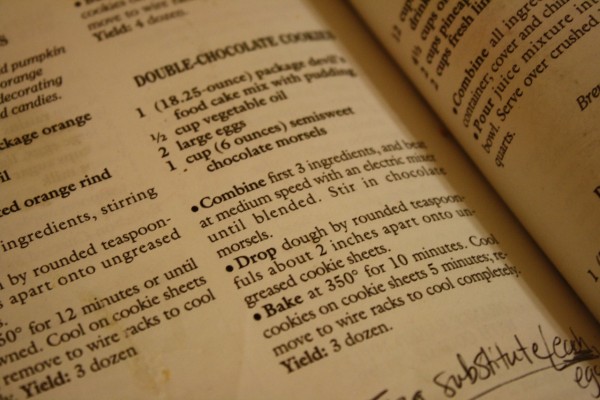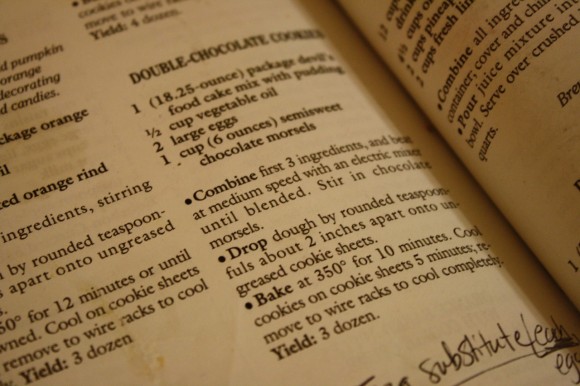 I searched the Southern Living site. While I couldn't find this exact recipe, I did find Cake Mix Cookies.
And hit the jack pot with Our 60 Best Loved Cookies. Oh I know what we'll be doing for Cooking Fun next! Thank you Southern Living!