Enjoy a mug of hot chocolate in chalk pastels with this step-by-step tutorial!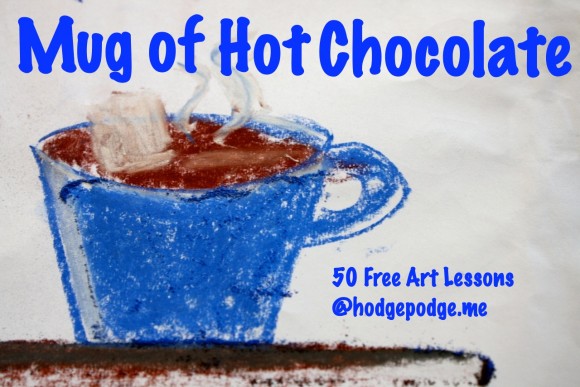 When I shared the Sketch Tuesday topic, 'something you drink', with Nana she decided we should make a mug of hot chocolate with pastels! She didn't even know we'd planned to stir up our own hot chocolate mix.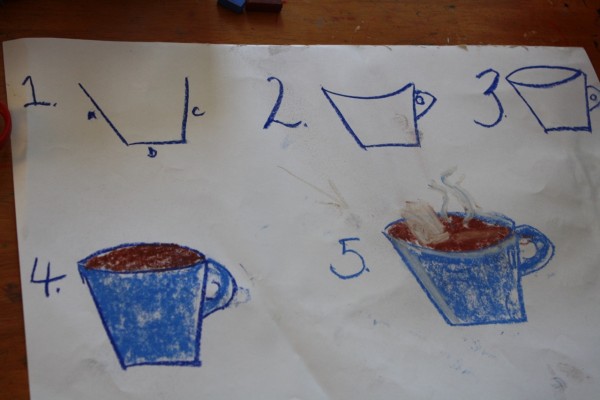 Mug of Hot Chocolate Chalk Art Tutorial
Nana prepared before we called the children in. She sketched the steps and pulled the sticks of color. I grabbed the baby wipes 🙂
This time we set up at the classroom table since it was very close to supper. With Nana's prepared step-by-step, the children started.
Just five steps. Each chose their own mug color. (I gave up on keeping the school table free of marks years ago…)
Nana reminded the children to think about where the light might be coming from.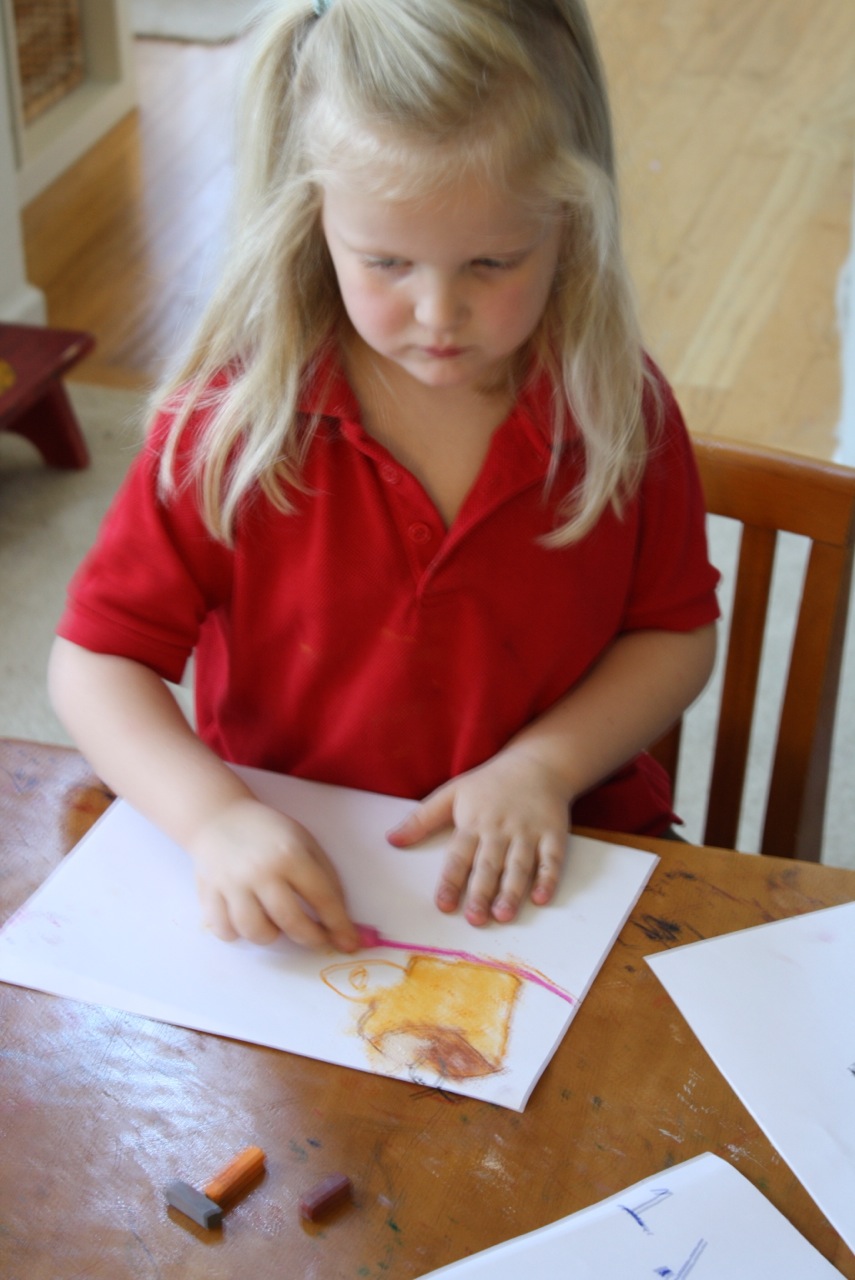 To highlight that side of their mug with a bit of white.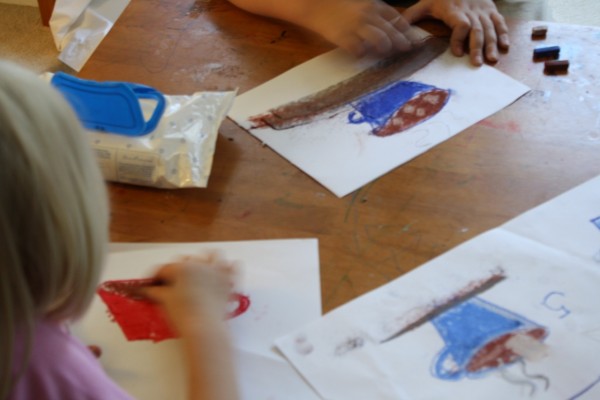 Even a highlight on the hot chocolate.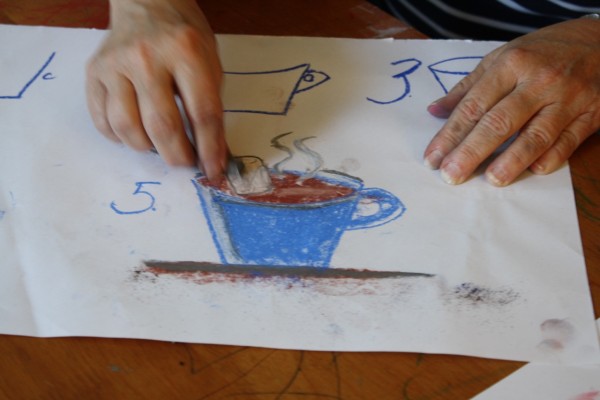 Your marshmallow(s) can be added with a stick of white. Just mark right over your yummy brown, hot chocolate.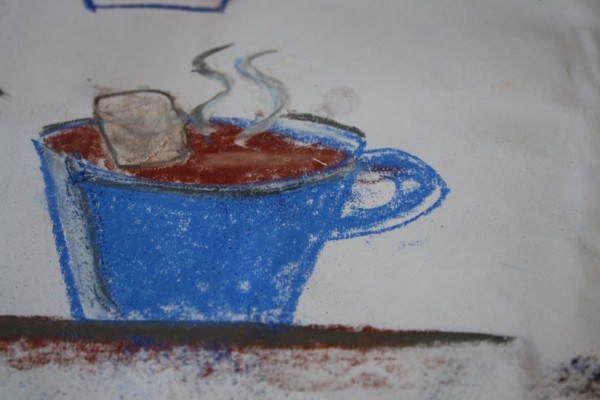 If you like your hot chocolate nice and hot, you might add a bit of steam rising from your warm mug. Maybe an outline around your marshmallow too? And your favorite table for your mug to rest on.
Four-year-old's hot chocolate mug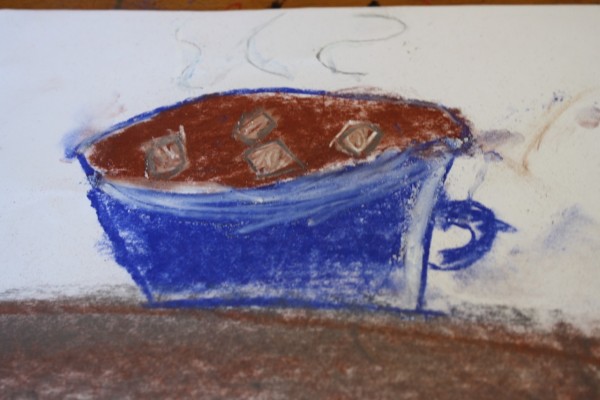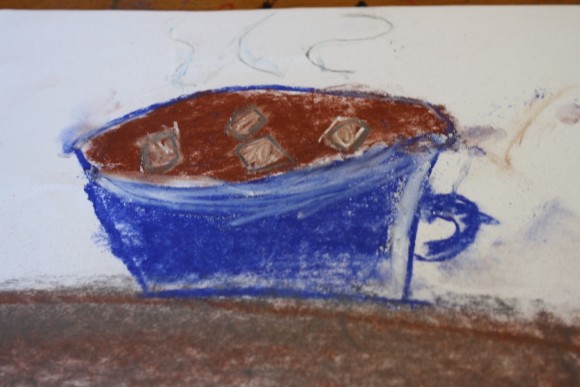 Eleven-year-old's mug
Eight-year-old was so inspired she did this picture then…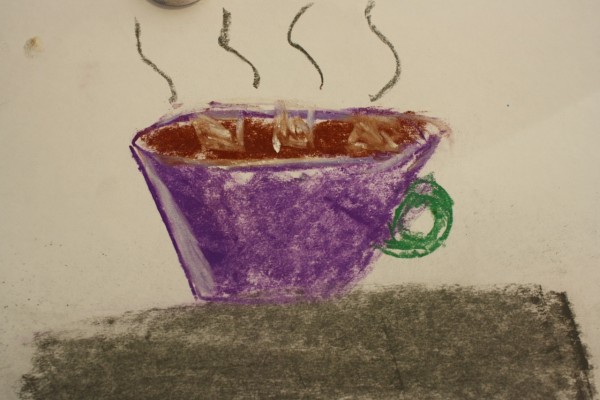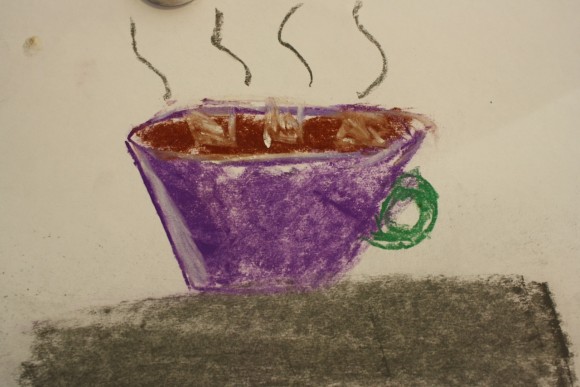 another!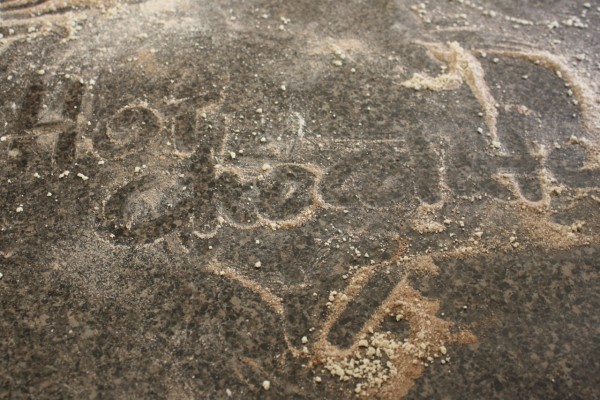 The next afternoon, we, of course, made hot chocolate mix and enjoyed a steaming mug! Click over to Powdered Milk Christmas Drink Mixes for the recipe. (Our favorite is the gourmet hot chocolate mix).
A quick, easy, three-in-one! And a big thanks to Barb-Harmony Art Mom and Nana for two afternoons of fun.
If you enjoyed this written tutorial, head over to What is Painterly Effect? to see the video version with Nana explaining painterly effect – with the steam rising from the mug of hot chocolate.
Featuring You! You ARE an Artist!
So, paint your hot chocolate art and be sure to share with us! Simply tag @chalkpastelart on Instagram, use the #YouAREanArtist hashtag, or upload a photo to the ChalkPastel.com Facebook page!
A note on chalk pastels: Pastels are an easy, forgiving medium. Fun for children and adults alike! Details on the pastels and paper we use, how and where to purchase, and links to all of Nana's other pastel lessons are here: Our Favorite Chalk Pastels
The practical aspects of a mess: Pastels are blessedly messy. We always have baby wipes close by to wipe hands. We wear something we don't mind getting stained or don a smock.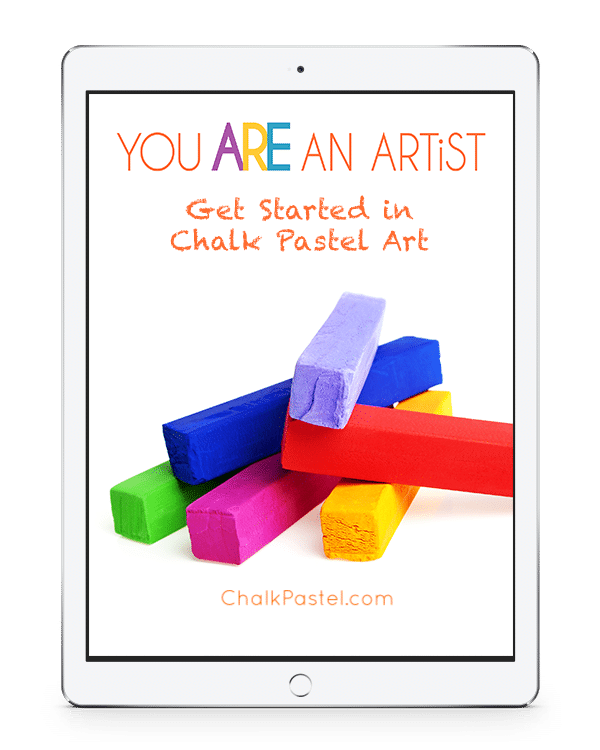 —>> Subscribe to Hodgepodge so you won't miss any future art tutorials! <<
-originally published November 2011
Save