Nana shares with us tomato: a pastels tutorial. Step-by-step art lesson for you!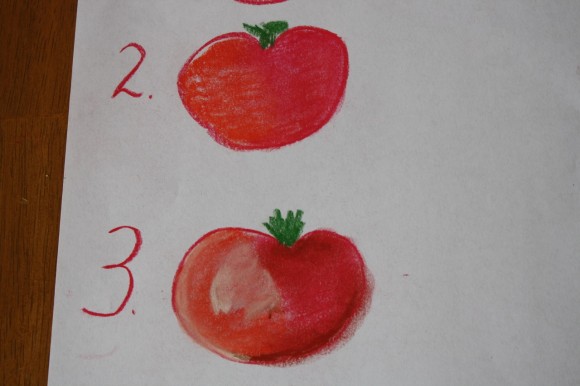 Juicy, lean-over-the-sink type sandwiches come to mind when I look at Nana's ripe tomato pastel lesson.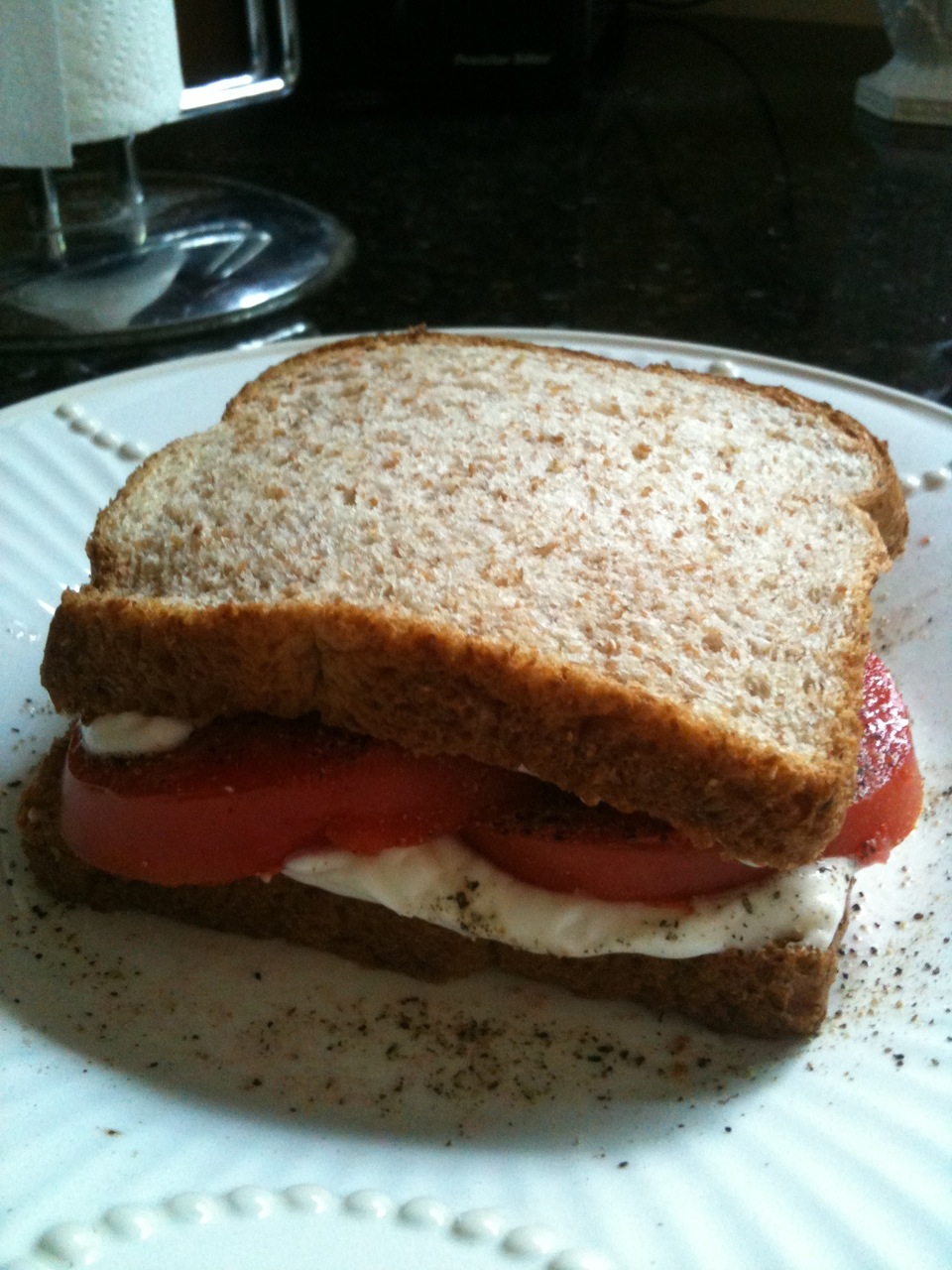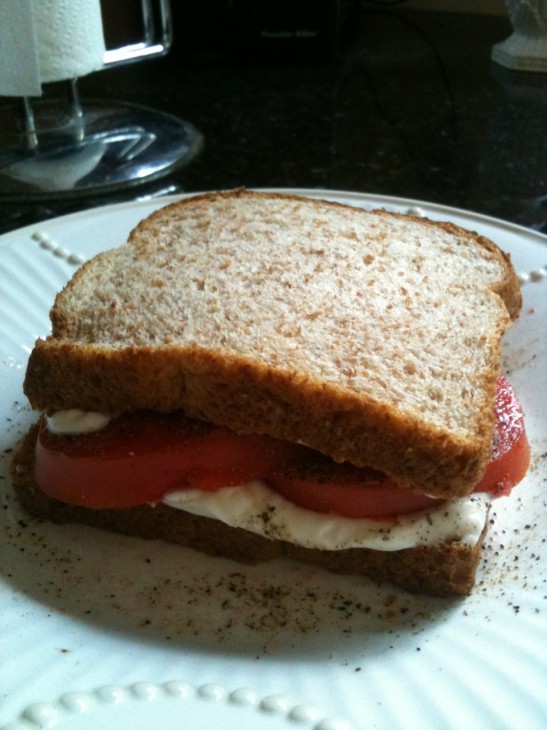 Just like my brother's sandwich! Yes, he said he really did stand at the kitchen sink to eat this one. And the sink caught the juicy drips from his freshly sliced tomato from his garden. YUM. Or, as he would say, MMMMMMM.
Tomato: A Pastels Tutorial
You can make your own delicious tomato by following Nana's easy, 1, 2, 3 step tutorial.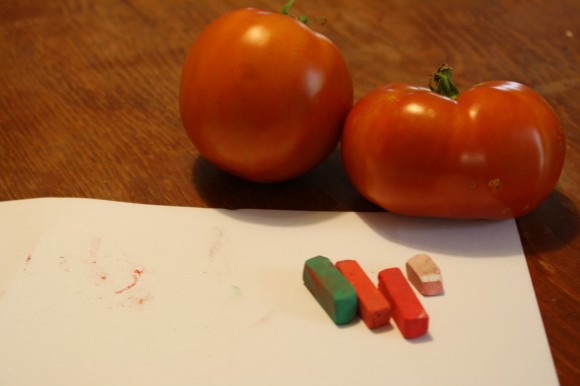 Pick out your most beautiful red, chalk pastel stick. In #1, draw a nice heart that is rounded full of love at the bottom – no points on tomatoes   🙂
#2 – Fill in your richest red and add your green at the top. Blend in the color a bit with your finger tip.
#3 – Add a triangular touch of white for the light on your shiny tomato. Also use a touch of brown at the bottom for shade and to show the shadow. Maybe a touch of pink in the middle to round out your tomato.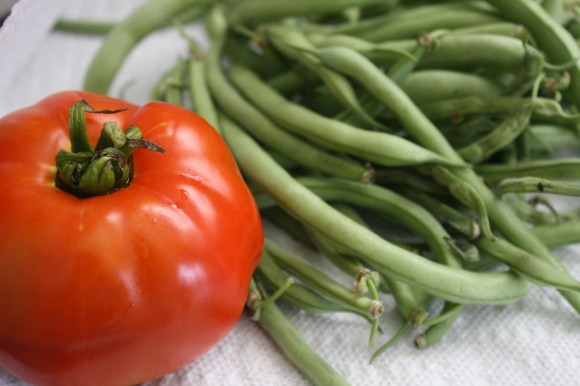 See the shine on this nice tomato? That's what we are doing with our little triangle of white pastel.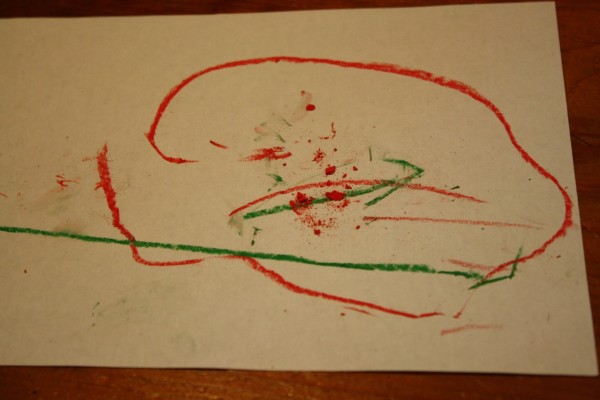 Three-year-old's pastel (he really prefers drawing roads   🙂  )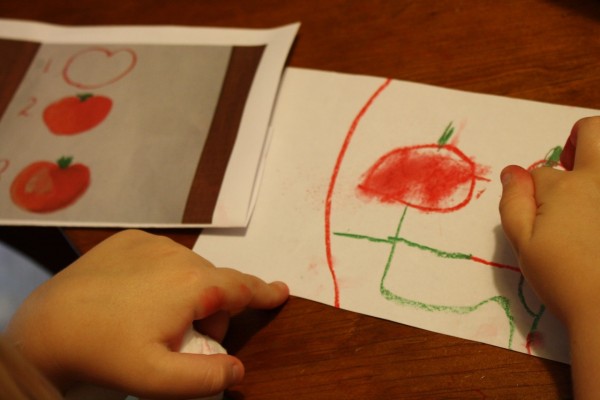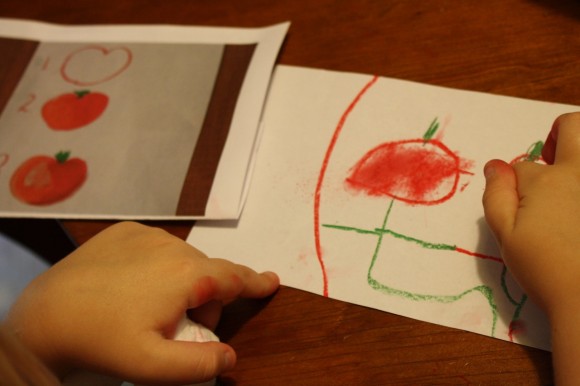 Five-year-old's tomatoes on the vine.
Eight-year-old's tomato on a table.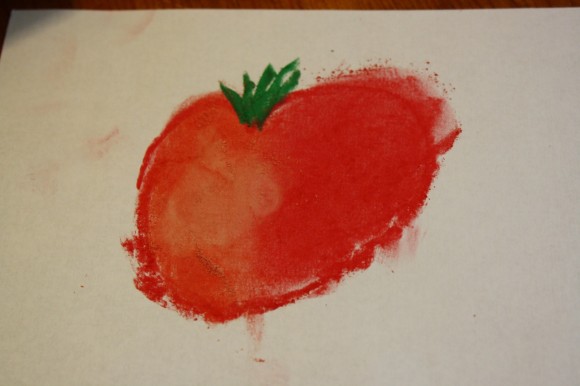 Eleven-year-old's pastel tomato.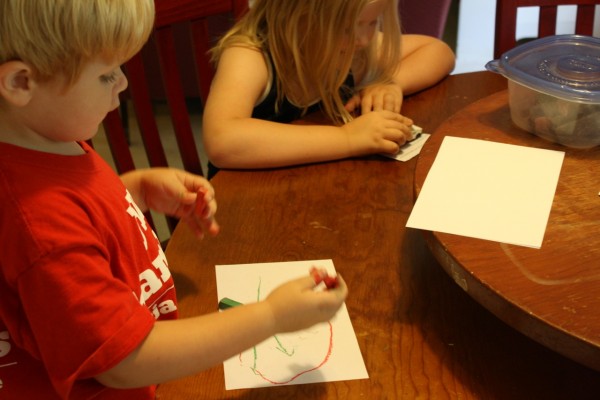 Next, sign your name in a bottom corner with your favorite color. Then grab your wipes and clean up.
A note on chalk pastels: Pastels are an easy, forgiving medium. Fun for children and adults alike!

The practical aspects of a mess: Pastels are blessedly messy. We always have baby wipes close by to wipe hands. We wear something we don't mind getting stained or don a smock.
FEATURING YOU! YOU ARE AN ARTIST!
So, paint your tomato and be sure to share with us! Simply tag @chalkpastelart on social media, use the #YouAREanArtist hashtag, or upload a photo to the ChalkPastel.com Facebook page!
Do you and your artists learn best with a video art tutorial? Find our Video Art Lessons at ChalkPastel.com!
So, was that as easy as slicing a tomato for your favorite summer sandwich?