We had been noticing the dogwood blossoms for a full week as we went back and forth, in and out of the neighborhood and thought it was time to take an up close look. It was time for a dogwood nature study and chalk pastel sketches.
I only went out for a walk and finally concluded to stay out till sundown, for going out, I found, was really going in. ~John Muir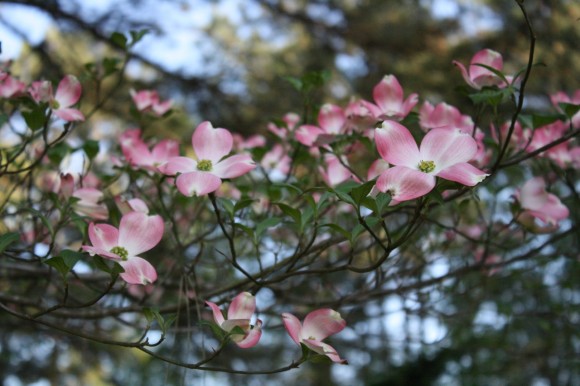 The pink dogwoods, across the street at the park, called to us to stop and enjoy. So, late one afternoon, after the yard chores, we walked up to the front of the neighborhood.
Nature Study and Art For Your Homeschool: Dogwood Nature Study and Chalk Pastel Sketches
And we looked up close at the dogwood blossoms. These that had started to fade already. We enjoyed the glorious spring day. Walked back home and stayed out until sundown. Because the days are growing longer and the mosquitoes have not quite caught up with us yet.
Spring came early in our part of the world this year. A full three to four weeks early as far as perennials and flowering trees go.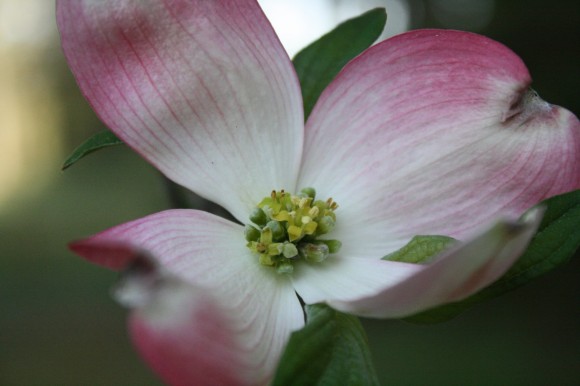 A couple weeks later, after the dogwood all had their summer coat of leaves, we pulled up an up-close photo and studied. What we noticed most was the intricate detail of the green middle.
We sure are enjoying our pastel trays. They are easy to pull out and place for everyone to reach the colors.
Dogwood Chalk Pastel Sketches

We pulled out the chalk pastels and we sketched. The sketching made us notice even more. Look at the little curve on the end of each petal. The lines of color each petal holds. The varying shades of green!
Nana came after work that day and we asked her to show us how she would create a pink dogwood blossom. We watched as she started with dark purple and she layered colors to create the depth of each petal.
We smiled at how long Lil' Buddy sat with her and was intrigued.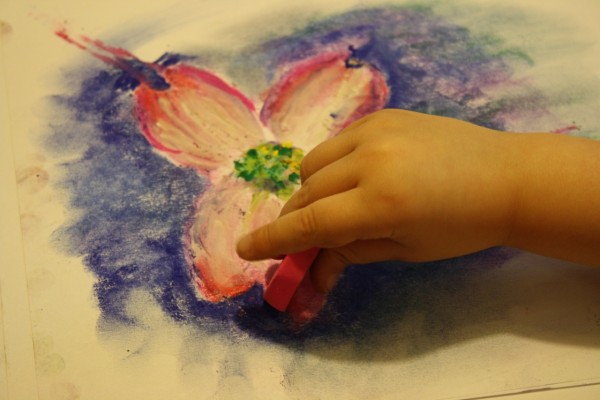 He even added some beautiful pink lines to her finished dogwood. That little hand – a precious picture for always.
Then the rest of the children were ready to start by drawing the basic dogwood shape with a deep pink pastel stick.
Next, the blending of pink to fill in the colors. Adding details as Nana did, using a darker pink. Adding in the various greens of the dogwood center. Plus choosing a color for a background, filling it in and blending or 'fisting'. Remember to add the details you notice to make your dogwood blossom your own.
Here are all of our sketches. From top, L to R: Mine, Nana's, by nine-year-old. Bottom: by 14-year-old, by 12-year-old and by six-year-old.
So, do you see? First our eyes were open to the blossoms, then we went for a walk to investigate. Finally, our sketching helped us appreciate the details and notice even more.

I love to think of nature as an unlimited broadcasting station, through which God speaks to us every hour, if we will only tune in. ~George Washington Carver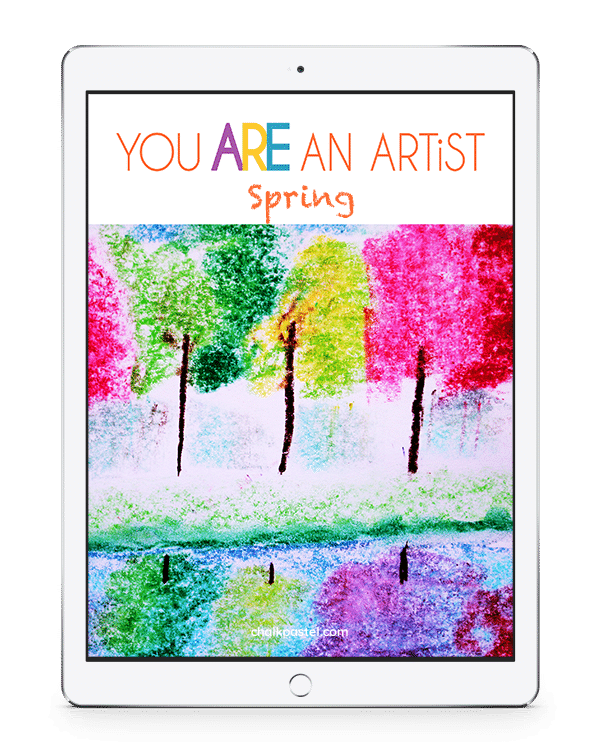 Do you and your artists learn best with a video art lesson? You will enjoy Nana's Spring and other Nature video art lessons in the You ARE an Artist Clubhouse!
Featuring You! You ARE an Artist!
So, paint your dogwood chalk pastel sketch and be sure to share with us! Simply tag @chalkpastelart on social media, use the #YouAREanArtist hashtag, or upload a photo to the ChalkPastel.com Facebook page!
A note on chalk pastels: Pastels are an easy, forgiving medium. Fun for children and adults alike! Details on the pastels and paper we use, how and where to purchase, and links to all of Nana's other pastel lessons are in Our Favorite Chalk Pastels. A simple set is very affordable. Nana also teaches acrylic lessons.
The practical aspects of a mess: Pastels are blessedly messy. We always have baby wipes close by to wipe hands. We wear something we don't mind getting stained or don a smock.
You might also like Train Your Students to See Nature and Chalk Pastel Nature Journaling.
-originally published April 2012.