Warning
: Trying to access array offset on value of type null in
/home/n0c986d/public_html/hodgepodge/wp-content/plugins/amazon-associates-link-builder/vendor/mustache/mustache/src/Mustache/Parser.php
on line
278
Our Homeschool Curricula 2012-2013
Over the last several days I have been sharing our plans for each of our children. Each grade plan plus the tools for teaching the skills and knowledge we desire for them. Using our Hodgepodge Homeschool Method, we pray they will grow in the knowledge and wisdom of the Lord. So, below are the plans along with the organization and consideration of learning styles.
"True education is teaching children how to learn, equipping them to learn, and guiding them into their specific life-purpose by God's Design." Wisdom's Way of Learning by Marilyn Howshall
My Planner
A dear reader asked if there was a certain planner I use. I asked her if she would be surprised if I answered it is a hodgepodge? Truly my favorite is a blank spiral notebook. But I am also very fond of Evernote. In addition, I like the daily tasks printable page in Homeschool Creations' Weekly Homeschool Planner. Plus, I mentioned yesterday in my high school post that the High School Planner was a new delight for me. I've also purchased and will soon be getting acquainted with Homeschool Tracker.
Plan for Multiple Ages
I've shared with you the basic subjects for each age this past week but today I share the meat of our homeschooling. All the learning we enjoy together! These are those subjects we enjoy as One More Thing After Lunch (or a few more things).  How To Fit In All The Extras.
Much of this curricula my husband and I have reviewed at The Curriculum Choice. For more on how we use these in our home, click the highlighted links or click here to view them all.
Tapestry of Grace
Besides the 3 Rs, Tapestry of Grace is definitely a mainstay of our homeschooling. Tapestry of Grace (my curriculum review here) covers eight subjects for all ages. (All our Tapestry resources are on one page here.) Everyone participates in this unit study approach which includes History, Writing, Vocabulary, Geography, Bible, Worldview, Arts and Activities, Literature and Music.
Tapestry of Grace Year 2 Topics for all: Early new world colonies and Eastern Europe, of crowns and colonies, the age of revolutions, battles for independence, articles of the confederations, writing the Constitution and more.
Science: Answers in Genesis unit study
This semester we'll enjoy God's Design for the Physical World: Inventions and Technology. Though this curriculum only goes through middle school and the older two will be doing Apologia Biology, we all participate in a short lesson a few times a week.
Language
Enrichment
Life skills as we go about our day (specific ones for our older children), our service opportunities, 
Nature
Outdoor Hour Challenges via Handbook of Nature Study.
Art
Fine Arts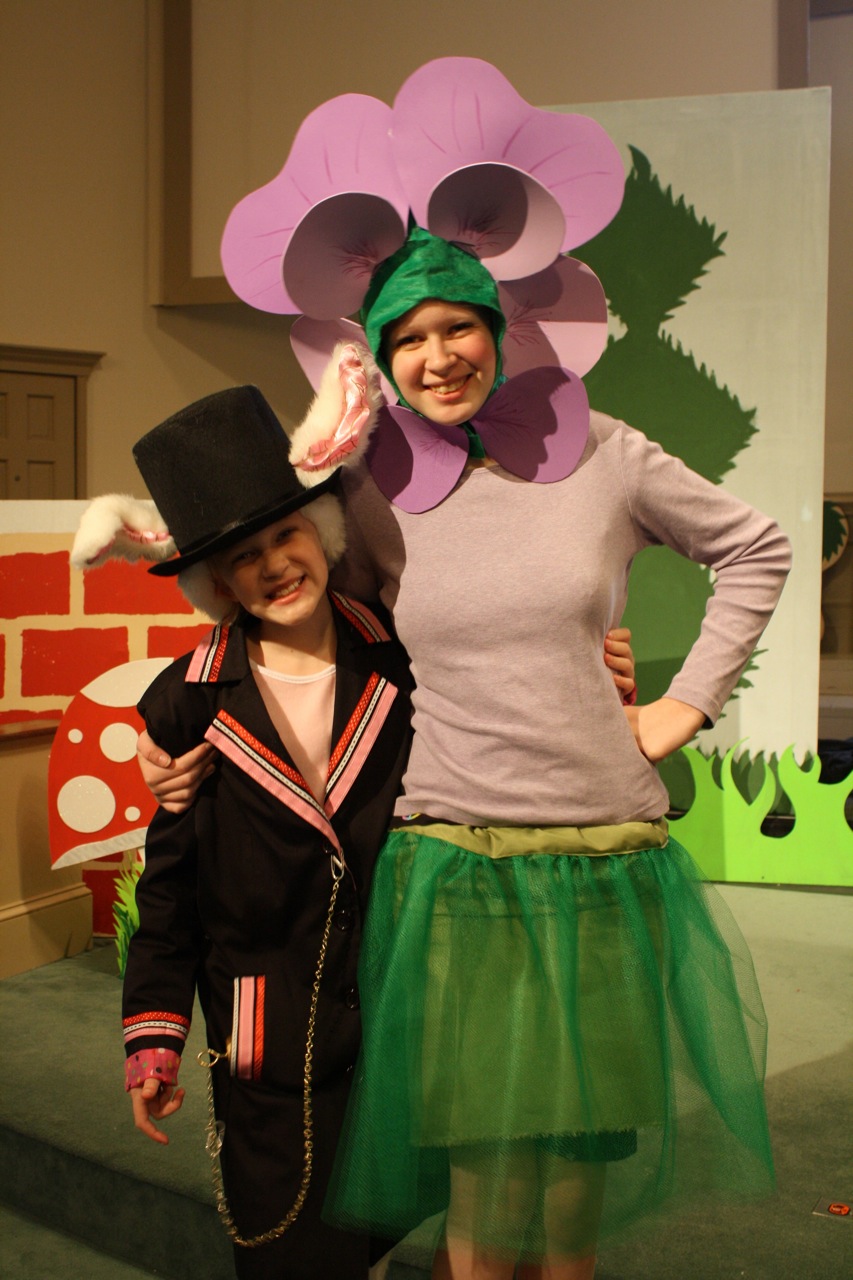 Music
Younger three participate in weekly children's choir at church, including hymn memorization program
Weekly piano lessons for 5th grader
9th grader maintains skill level practicing independently
"Seek God in your homeschool. His burden is easy. His yoke is light." ~ Wisdom's Way of Learning by Marilyn Howshall
Additional Resources
I hope you'll be back! I invite you to subscribe to Hodgepodge so you won't miss a post.
 What are your favorite resources?