What about the little ones? Here are our best tips for planning preschool activities for your homeschool year.
I'm coming off of a weekend of spending a good deal of time planning, researching and seeking out the tools I'll need to teach my older children.
But besides "Will you homeschool through high school?" here is a question I get often. What about the little ones? It's a valid question since with five children – I've had preschoolers for roughly seventeen years.
Planning Preschool Activities for the Homeschool Year: What About the Little Ones?
So, yes, I spent a good amount of time planning for the little ones too.
And, by spending some time planning for my preschoolers, I can save money. How's that? Several families I know enroll their preschoolers in mother's morning out programs. These programs are wonderful. My eldest was enrolled in our church program when she was just two. But guess what I found through experience? By the time I loaded everyone up to deliver my preschooler and then again to pick up my preschooler, I had expended quite a bit of energy. Not to mention monthly tuition. What's the answer? For us, the answer is morning room time.
Morning Room Time is the habit that blesses all ages. It's how I can be in two places at once! Both helping our littlest ones and helping the older ones with math. It's the answer to that question I get most often.
Create Preschool Activity Bags for Homeschool
I also spend some time over the summer refreshing preschool activity bags. Activity bags are simply a zip top storage bag filled with a ready-to-go activity. The concept is very much like workboxes. Here are a few examples of favorite activity bag fillers: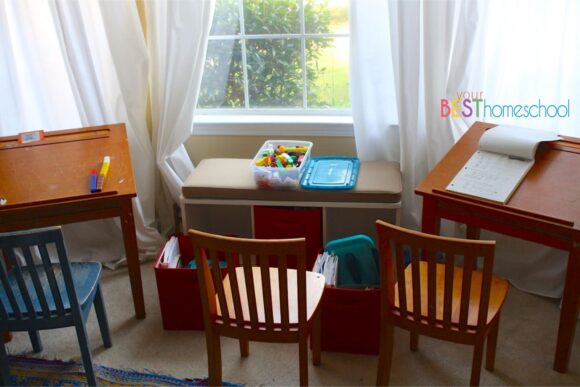 Preschool Homeschool Curriculum Resources
Here are some of our favorite curriculum resources for preschool learning:
Nature Study Activities for Preschool Homeschool
Have children eager to be outside? You can think of the earliest years outdoors with your children as the way to grow a love and curiosity about the natural world. This habit develops gradually over their childhood. The earlier you start building a habit of nature study in your family, the easier it will be to encourage children to be engaged in nature study.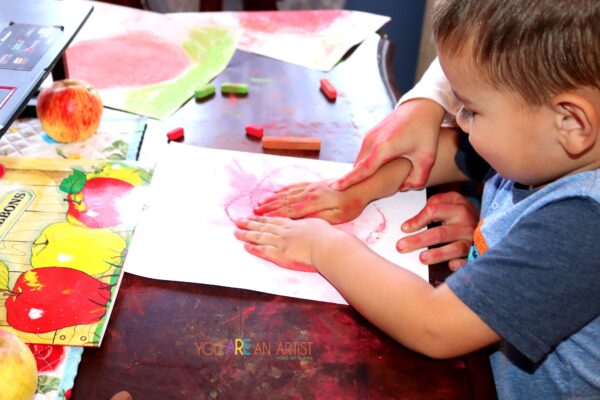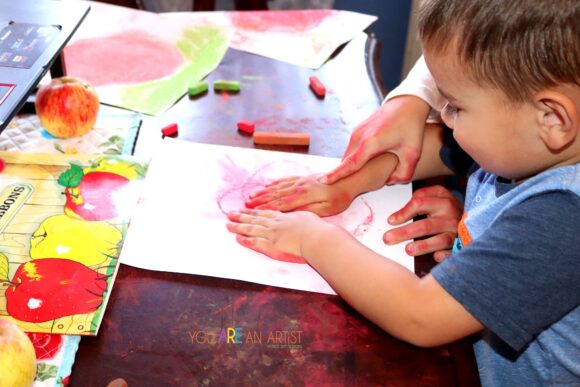 Art Activities for Homeschooling Preschool
Art with preschoolers can feel a little scary and overwhelming, but it is, even more fun and rewarding. Here are some marvelous tips for encouraging your young artist.
Enjoy your Time Homeschooling Preschoolers!
See, our preschoolers are always part of the action. Yes, it takes more effort (and patience) but the results are worth it.
The joy in their eyes when they get to help with the dishes and dip their chubby hands in bubbles piled high!
Cooking and baking? Yes, restocking the Cook Box is in order as well.
Recently I have been running a series at Hodgepodge on the Helpful Habits that make up our homeschool day. I've found that being intentional in preschool planning is just as important as school planning for my older children.
What about your little ones? What do you plan for them during your homeschool day?