This is our favorite sugar cookies recipe for kids. Entitled Holiday Cookies in my family cookbook, this is the recipe we use for our cut out Christmas cookies.
Holiday Homeschooling: Baking with Kids
You can also use this sugar cookies recipe to make shamrocks for St. Patrick's Day. A good reason to pull this recipe from the archives. And, this recipe is a good reason to celebrate anytime using any of your cookie cutters. Valentine's Day, Thanksgiving, Halloween, fall leaves, spring flowers?
I usually double it for ultimate sugar cookies goodness.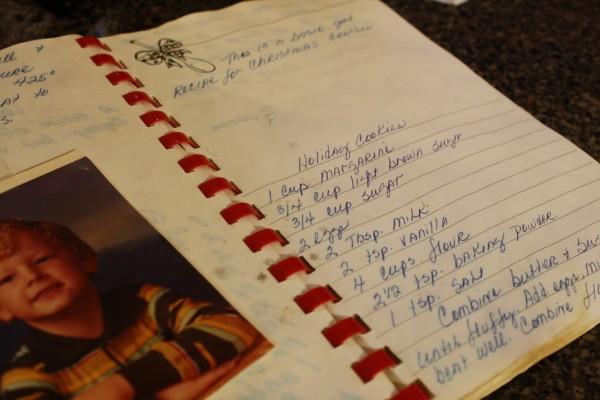 Nana's Favorite Sugar Cookies Recipe for Kids
1 cup butter
3/4 cup light brown sugar
3/4 cup sugar
2 eggs (or egg substitute)
2 T milk
2 tsp vanilla
4 cups flour
2 1/2 tsp baking powder
1 tsp salt
Combine butter and sugars. Beat until fluffy. Add eggs, milk and vanilla. Beat well. Combine flour, baking powder and salt. Stir dry ingredients into batter. Cover and chill 3-4 hours. (That's the hard part. The waiting).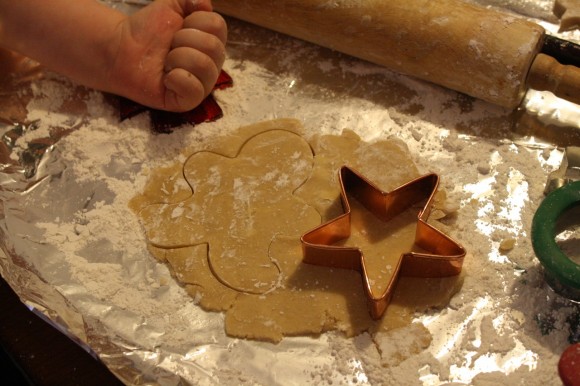 Roll out 1/3 of dough to 1/8 inch thickness on lightly floured surface (aluminum foil). Cut with cookie cutters. Bake at 375 degrees on cookie sheets sprayed with nonstick spray for 8-10 minutes.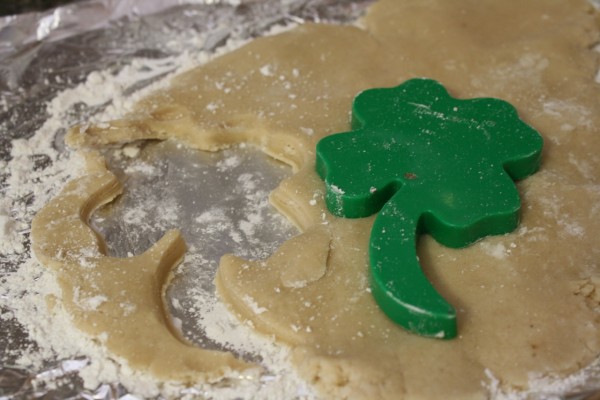 makes 7 dozen
Nana's sugar cookies recipe – from that red and white checked I'm Writing My Own Cookbook.
More Holiday Homeschooling Ideas
Here is more encouragement for the homeschool mom!