Find the best planners for homeschool moms plus some restful, simple steps you can take to plan your homeschool year.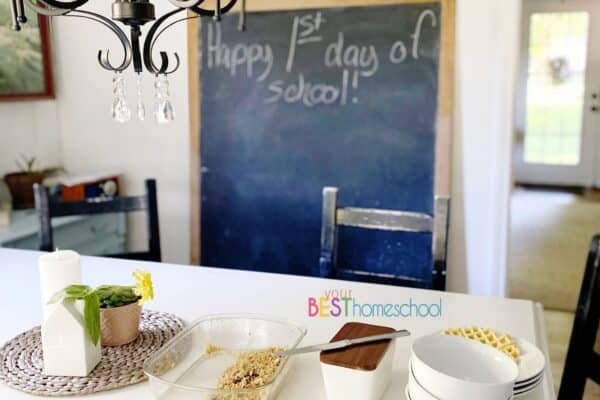 The Value Of Homeschool Planning and Organization
Sometimes homeschool planning can seem overwhelming. You might be looking at a full year for several children. Or you might have certain goals or challenges you want to tackle in the coming months. We actually save time when we make time to plan.
However, I do urge you to rest first rather than plowing ahead. I have tried the plow ahead style of planning and have crashed and burned. Rest and lean into the Lord. Ask Him to show you His priorities for your family.
Just rest, Mama. The Lord has been reminding me that rest is what I need. He's been reminding me of the habit of rest. His habit of rest. He's been telling me for several weeks. Step back and rest.

–> Step out of the urgent into the quiet, out of your regular spot. Look to The source of strength.

(Luke 4: 42-43)
Next, break your planning into to smaller, practical chunks. I choose to plan for each child. Asking the Lord to reveal to me what He wants me to do. Here is an example: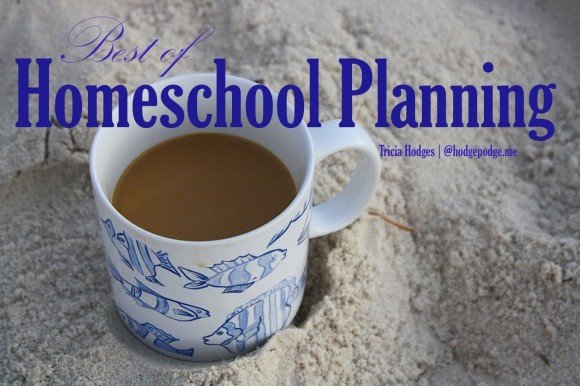 Homeschool Planning at Your Best Homeschool – For several years now I have looked forward to annual planning and goal setting – on vacation over the summer. I do this while watching the sunrise, cup of tea in hand. I'm away from home, relaxed and often have a new perspective. With five children, I devote one morning to each child. Anywhere from 15 minutes to an hour to just jot down ideas and God prompts. Not only do I consider academics but life skills, character training. I also take a morning to set goals for myself and my marriage.
You can find my video series on homeschooling planning on my YouTube channel. These videos include tips for return of the routine, weekly homeschool planning as well as the habit of rest.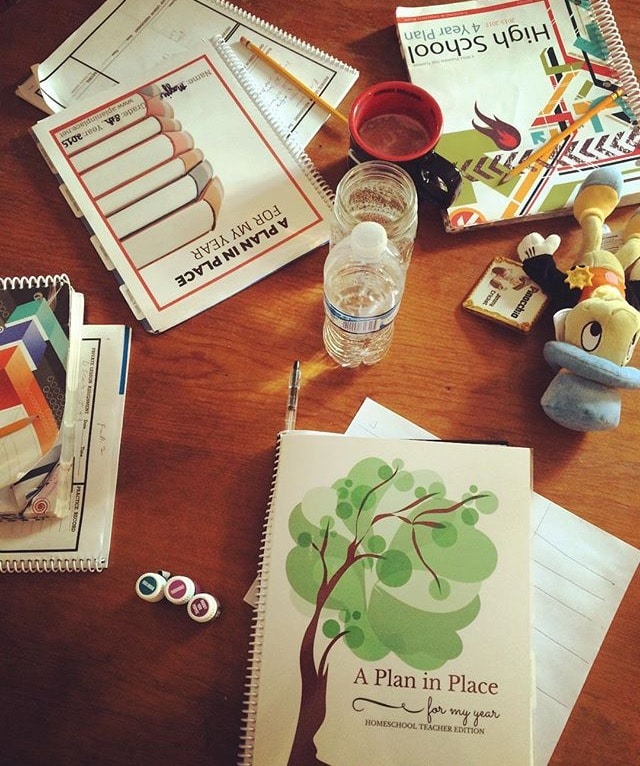 The Best Planners for Homeschool Moms
Here are my favorite planners for moms over the years!
A Plan in Place Planner for the Homeschool Mom (and Students!)
A Plan in Place Planner for Mom (and for homeschool students too!) – – There is a resource that is essential to our homeschool. We each refer to this resource daily and it is there in the background all the time. That resource is our homeschool planners. Our homeschool planners help organize and structure our days, keep us accountable and they also track all we have learned and accomplished! Sometimes it helps me to see just how something works in a homeschool.
Apologia Ultimate Homeschool Planner
Stephanie shared a detailed review of this planner at The Curriculum Choice. I also shared a video overview, of both the planner for moms and the student planner, below:
Well Planned Day Family Homeschool Planner
Several years ago, we enjoyed this planner too! Read my full review. It is always good to try a couple to see which works best for you and your family. There are different stages of our homeschooling that I found one planner more helpful than another.
The last five plus years, I have really loved the homeschool mom planner from A Plan in Place.
Back to School Planners
Have a Back to Homeschool Planning Date – I had not back to homeschool school planning dates with each of my children this week. It is always good to take each of my children out, one-on-one, and chat about this BIG year coming up. There's just something special about designating time for just the two of us to talk. I thought you might like to know more about this simple idea, too.
Brain Hacks for Homeschool Moms (just in time for back to school!) -From a mind-mapping tool to powerful questions, we can all learn from Maureen Spell!
More Homeschool Mom Resources
Here are some specific types of planning that may help you throughout your homeschool year.
How to Make an Overall Plan for Your Year
I have always loved the encouragement by friend, Barb, shares in her planning post. I refer to this post often! "Often I am asked by new homeschoolers about how to make an overall plan for the year. They are looking for the nuts and bolts of putting lots of great ideas together because they tend to get overwhelmed by the whole process. I shared the following ideas with a friend and I hope they help with planning the homeschool year and encourage readers here at Curriculum Choice."
Planning for the New Year
A Clean Slate for the New Year: Planning for the New Semester – In my time with family over Christmas and in these days leading up to the new year, I have been reflecting. Reflecting on God's goodness. His constant provision. His direction and love over our family, our homeschool. We started with a clean slate planning and dreaming for the new year.
How to Plan an Awesome Home Bible Study for Kids
Yes, reading straight from the Bible with our family is fantastic! But it doesn't hurt to add resources that visually stimulate our children. Visuals are excellent teaching tools for children of all learning styles. It also doesn't hurt to tie in hands-on experiences that will help them never to forget. We can help bring the Bible to life as they hear the retellings. For that reason, I am beyond thrilled to share with you the ultimate Bible story companion. Art. Here is how to plan an awesome home Bible study for kids!
You might also like How to Plan Art for Every Day with the Art Lesson Calendar.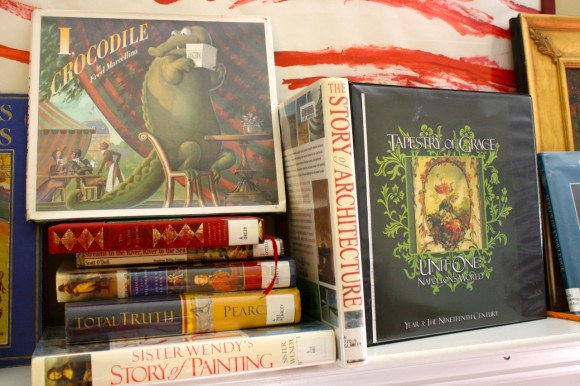 How to Plan Tapestry of Grace with Multiple Ages – tips for different levels and making it work, family-style.
Preparing for the New Homeschool Year – Throughout my years of homeschooling, I have found it beneficial to plan some mini-retreats – well a couple of hours at least – to prayerful consider what is or is not working in our homeschool and to spend a bit of time planning; shifting focus if need be and re-aligning priorities to achieve the goals I set out at the start of the new homeschool year.
Planning for Holidays and Fun Homeschool Days
Here are some helpful tips for special days of the homeschool year!
General Planning Tips for the Homeschool Mom
Be encouraged!